Trenching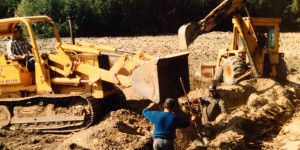 Our trenching services provide solutions for any jobs that require long, narrow excavation, including:
utilities
electrical
cables
pools
drainage
Why Do I Need Professional Trenching Services?
Underground cable or pipe installation, demolition, or maintenance typically require long, narrow trenching services. Skill, precision equipment, and knowledge about soils and construction are important to safely and efficiently trench across the paths of roads or tree roots, or to run close to established structures and utility lines.
Before you dig, contact WW Siegel Sand and Gravel to discuss your trenching project in detail.